PRODUCTIONS
Synopsis et détails en anglais, source : site Centaur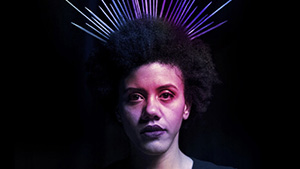 BODY SO FLUORESCENT (60 minutes)
9 janvier, 19h
12 janvier, 19h
16 janvier, 21h
18 janvier, 19h
19 janvier, 21h
Presented by: madonnanera / Created by:  Amanda Cordner and David di Giovanni / Directed by: David di Giovanni / Featuring: Amanda Cordner
What happened last night on the dance floor? Two friends retrace their steps from the night before to figure out how it all ended in an explosive fight.
Warning : Flashing lights, sexually suggestive language and content, strong language, 15+
____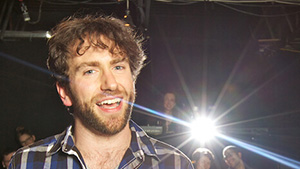 CONFABULATION -- RITES OF PASSAGE (90 minutes)
12 janvier, 21h
Presented By: Confabulation / Hosted by: Matt Goldberg /
Featuring: Five guest storytellers
Confabulation, Montreal's premier showcase for autobiographical storytelling, is thrilled to return to Wildside! We'll explore the theme Rites of Passage – stories of the moments that mark and make us.
____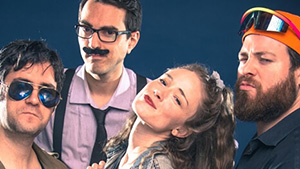 CRIME AFTER CRIME (AFTER CRIME) (75 minutes)
8 janvier, 19h
9 janvier, 21h
11 janvier, 21h
15 janvier, 21h
16 janvier, 19h

Presented by: Sex T-Rex / Written by: Collective / Directed by: Collective /
Featuring: Conor Bradbury, Julian Frid, Kaitlin Morrow, Seann Murray
An action-packed physical comedy set across three different "crime periods" - A Film Noir set in the '50s, a Heist in the '70s and a Buddy Cop in the '90s.
Warning : Coarse Language. All ages appropriate
____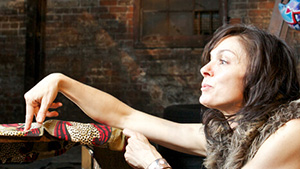 HYENA SUBPOENA (55 minutes)
10 janvier, 19h
13 janvier, 19h
15 janvier, 19h
17 janvier, 19h
20 janvier, 15h
Presented by: Cat Kidd / Written & PERFORMED by: Cat Kidd / Directed by: Paul Van Dyck / Featuring: Soundscapes by DJ Jacky Murda / wildlife projections filmed by Cat Kidd and Geoff Agombar on tour in South Africa.
Close encounters with lions, hyenas and elephants conjure the feral forces that lurk within us. A transcendent and funky creation by an unforgettable artist at the height of her powers.
Warning : Contains discussion of sexual violence
____
MACBETH MUET (55 minutes)
8 janvier, 21h
10 janvier, 21h
13 janvier, 15h

Presented by: La Fille Du Laitier / CO-CREATED BY: Jon Lachlan Stewart and Marie-Hélène Bélanger / ORIGINAL TEXT BY : WILLIAM SHAKESPEARE / Directed by: Jon Lachlan Stewart / Featuring: Jérémie Francoeur and Clara Prévost
Blood, sex, ambition…eggs.  This textless adaptation plunges audiences into a visceral vision of Shakespeare's Macbeth, using only two actors, a countless number of paper objects, lots of blood, and no words.
Warning : 12+ recommended
____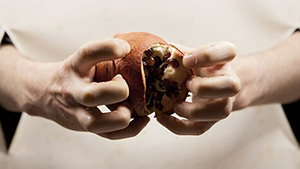 SAPIENTA (45 minutes)
17 janvier, 21h
18 janvier, 21h
19 janvier, 15h
Presented by: Scapegoat Carnivale / Written by: Hrosvitha of Gandersheim, adapted by Joseph Shragge based on a literal translation by Lynn Kozak / DIRECTION AND CONCEPTUAL ADAPTATION BY: MIA VAN LEEUWEN / Featuring: Alison Darcy, Robert Leveroos, Alexandra Petrachuk, Paul Van Dyck, and live accompaniment by Evan Stepanian
Household objects perform a 10th century tale of martyrdom by history's first recorded female playwright. A playfully surreal retelling featuring lurid onstage violence between objects and food.
Warning : Age 12+ recommended. this production shows and discusses violence against women and children.
____
THE GENTLE ART OF PUNISHMENT (55 minutes)
11 janvier, 19h
12 janvier, 15h
13 janvier, 21h
19 janvier, 19h
20 janvier, 19h
Presented by: Daughter Product / Created and performed by: Natalie Liconti, Emily Sirota, Lucy Fandel / Sound Design: Joseph Browne / Lighting Design: Darah Miah
Three women unravel their girlhoods in a dreamlike and nostalgic narrative. The Gentle Art of Punishment is for anyone who has ever had a crush on their therapist – or thinks that Drew Barrymore is under-appreciated in her dramatic roles.
---
Crédits supplémentaires et autres informations
5 ÉVÉNEMENTS OFFSIDE GRATUITS À NE PAS MANQUER
Après la dernière présentation des 10, 12, 17, 18, 19 janvier 2019, un rendez-vous dans la galerie avec entre autres des hommages à KATE BUSH et PATTI SMITH
4-SHOW SUPERPASS: $50 reg. / $40 subscribers, students, under 30, seniors
SINGLE SHOW: $16 reg. / $13 subscribers, students, under 30, seniors
#Wildside2019

---